How does a 100-year-old brand disrupt the shaving industry?
New, startup companies have exploited tensions within the shaving category—not with better products but with a more convenient commerce offering. To say that the shaving industry has dramatically changed is a dramatic understatement.
So what did we do?
We leveraged a human behavior: texting.
With 8 trillion text messages sent everyday worldwide and 15.2 million sent per minute, it's clear that texting is a significant form of communication.
We designed the Gillette subscription service to be the first with a text-to-reorder capability. Now, with Gillette on Demand, consumers can reorder anytime, anywhere, with just a single text message.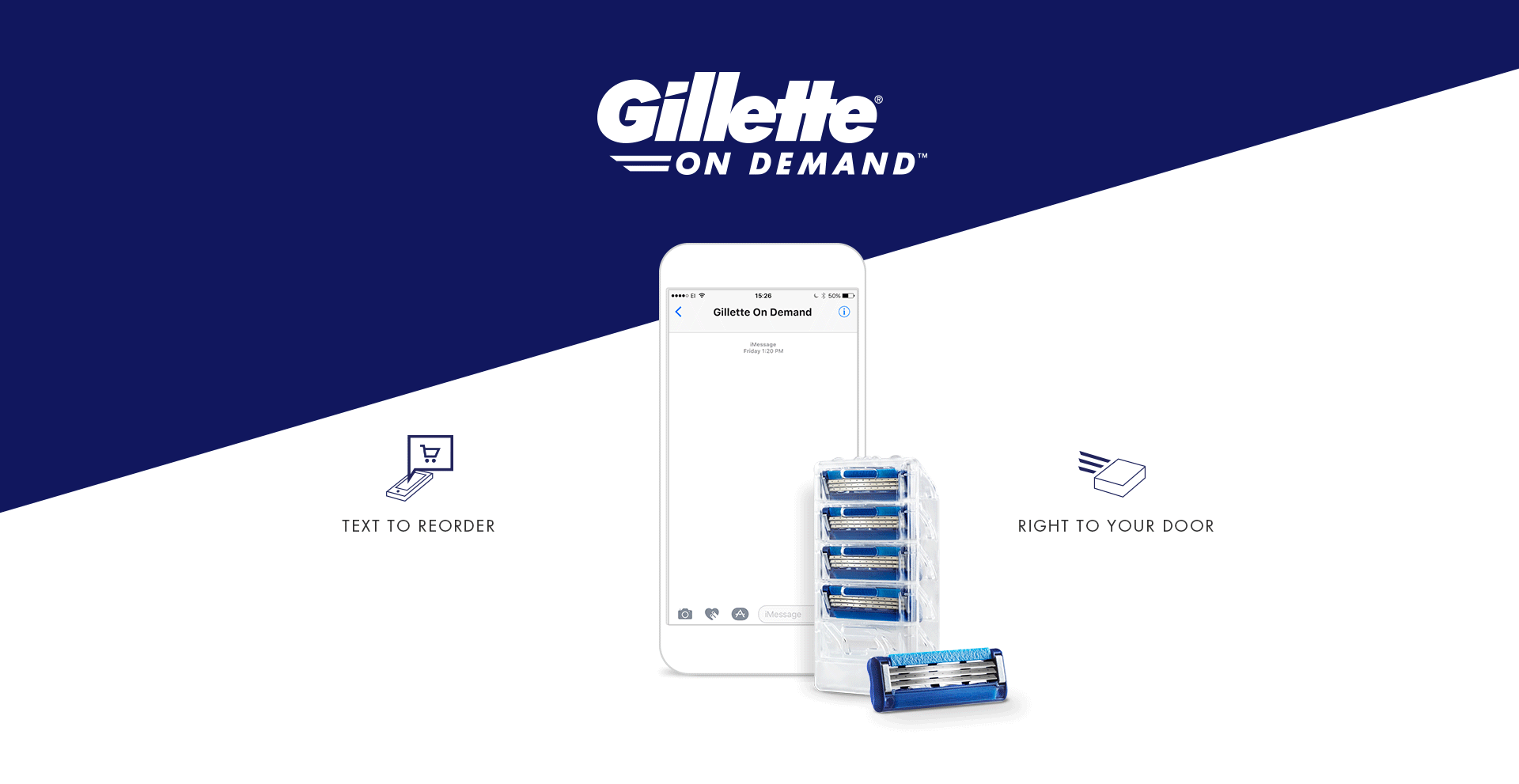 Transforming a system into a relationship
In addition to text-to-reorder capability, Gillette On Demand introduced a new email platform designed for custom, personalized B2C communication. Pre-populated with data points based on known user attributes and purchase behaviors, our integrated, multi-channel communication strategy drove re-orders with reminders based on projected reorder timing. Once trends are observed, targeted email messaging converts the target into a long-term, subscription relationship.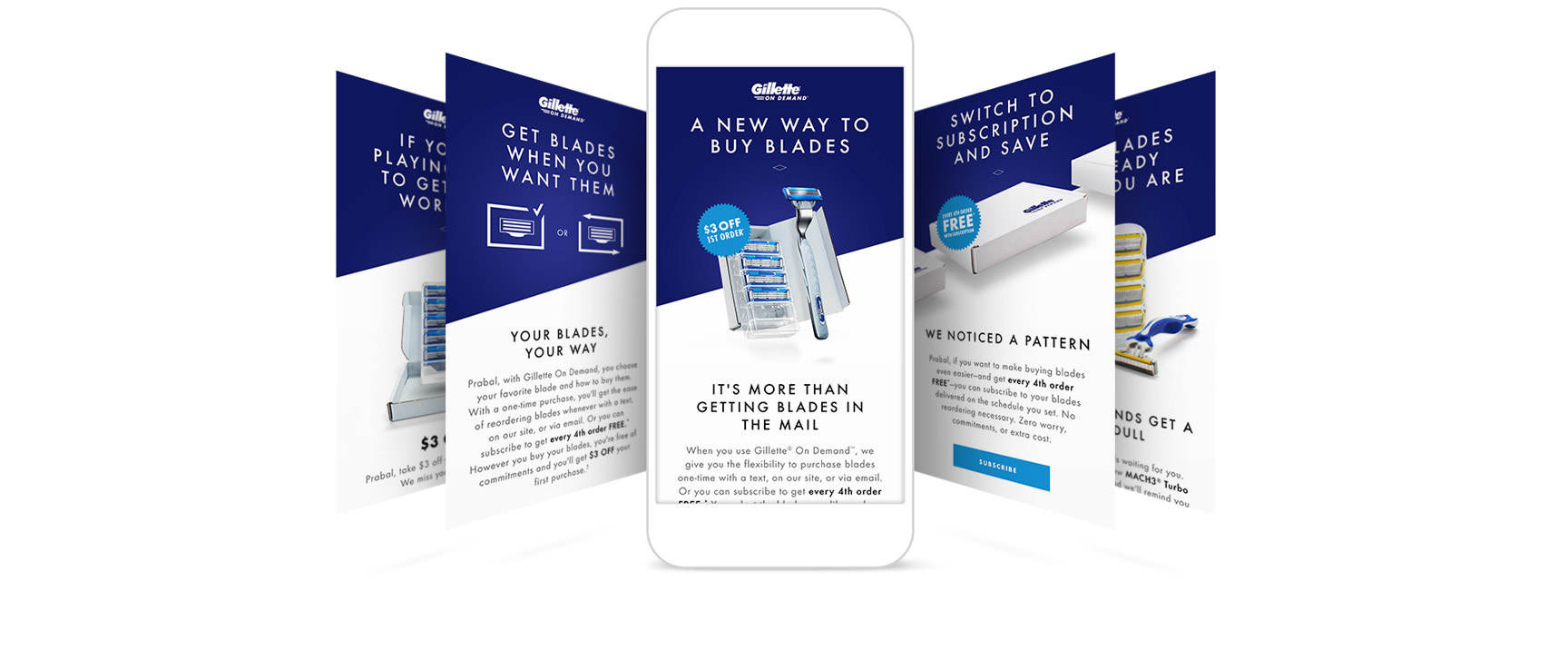 Elevated design, an evolved brand
The experience was designed with the modern user's needs in mind, keeping the process simple, streamlined, and educational. The new look and feel celebrates the innovation that consumers have come to love from Gillette, while positioning the brand in a younger, more dynamic light.
Disrupting the shaving industry, with the results to back it up
Since its launch, Gillette On Demand has exceeded the conversion rate goal, driven an increase in site traffic, and increased sales.
For a closer look, visit www.ondemand.gillette.com